Build Your Own Search Marketing Department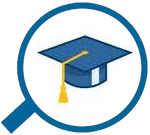 Search marketing is a relatively new field in comparison to traditional marketing, and an important one in today's business world. The level of search engine experience within your company might vary but one thing is for sure: search engine marketing and optimization, even for brand recognition, are important for your company and something can not be disregarded.
The top question that is addressed by companies regarding search engines it whether to outsource your campaigns to a third-party or to create an in-house staff to handle all campaigns...

Search Engine Marketing Training: Clear Stage has a solution for you: We will work WITH you and your team to launch the campaigns, optimize them, and teach you the intricacies of the industry of search. When you feel that you have it within grasp, you can reap the benefits of having your own trained search engine marketing department.